Overall Rating:
Total Customer Reviews:
(19)
An officially licensed tee shirt with a large Scooby face printed on the front. This shirt is sure to please fans.
Overall Rating:
Total Customer Reviews:
(9)
Scooby doo big face
Rev up the Mystery Machine in these Scooby-Doo T-shirts. A three pack of crew neck, short sleeve tees featuring everyone's favorite sleuthing hound.
Regardless of your age, a Scooby Doo T-shirt is a fun way to show off the fact that you are a Scooby Doo fan. Scooby Doo t-shirts come in a wide variety of styles, colors, and designs. Fun, cute, and even a bit stylish. No matter your age or your size, you are sure to [...]
This shirt says it all – "Daphne Rocks." This fitted t-shirt is available in Daphne's signature purple color. Available in most sizes, this clothing is fun for girls and women of all ages.
Ladies, this is a super fun fitted tank top with the phrase "Danger Prone," which is Daphne's nickname. This top is a cute pink and purple shirt letting everyone know that you are a little dangerous.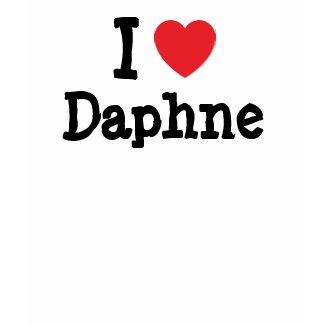 This Scooby Doo shirt says it all – I ♥ Daphne.    Daphne is always one of the most recognizable and beloved of the Scooby Doo characters. Her sense of fashion and ingenuity and ability to protect herself make her a fan favorite.  You can customize this Daphne shirt, including choosing a different color shirt, [...]