This shirt says it all – "Daphne Rocks." This fitted t-shirt is available in Daphne's signature purple color. Available in most sizes, this clothing is fun for girls and women of all ages.
Ladies, this is a super fun fitted tank top with the phrase "Danger Prone," which is Daphne's nickname. This top is a cute pink and purple shirt letting everyone know that you are a little dangerous.
Looking for something retro, but still fun?  Check out these ladies Scooby Doo t shirts.   While they may not be right for prom, a wedding, or a select few other occasions, one of these shirts is probably what you need for every other occasion.  At a minimum, you will love lounging around the house.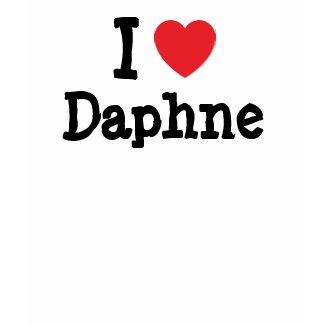 This Scooby Doo shirt says it all – I ♥ Daphne.    Daphne is always one of the most recognizable and beloved of the Scooby Doo characters. Her sense of fashion and ingenuity and ability to protect herself make her a fan favorite.  You can customize this Daphne shirt, including choosing a different color shirt, […]
Everyone needs some Scooby Doo clothes, including mom.  That's why we have this Scooby Doo Womens Clothing.  Whether its sleepwear or a sweatshirt, we have Scooby Doo clothing designed just for women.  Check out the great selection of Scooby Doo shirts for women, including the featured items (see below).